Horses in Theodore Roosevelt National Park need your help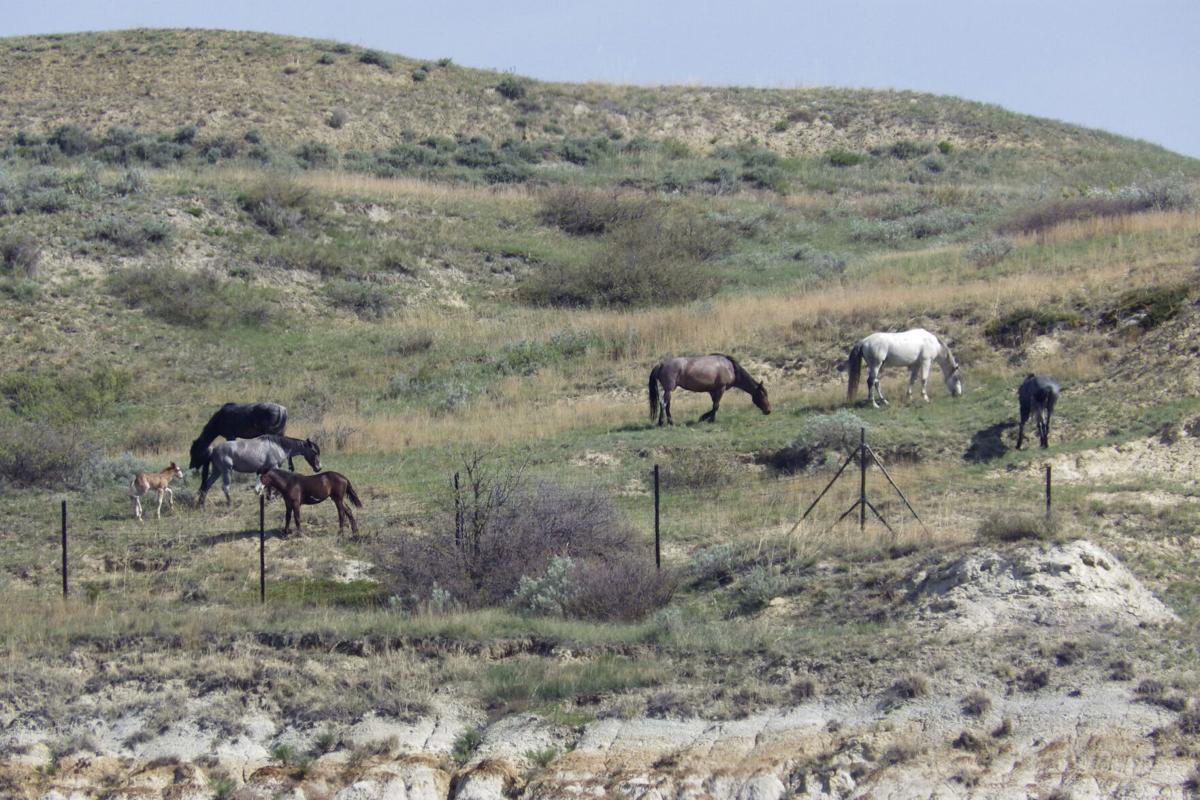 News of herd elimination in the Theodore Roosevelt National Park came across my feed today by way of Instagram account @thismustanglife. The horses are a huge draw for this national park and I found it ironic that a national park named after a former president known for ground-breaking preservation efforts is looking at the removal of these horses, with a list of reasonable options they will not consider as part of their herd management efforts.
Herd after herd are being pushed off public lands, weighing heavily on me. It's a traumatizing process for these animals.
Wild horses are an American icon, part of our national heritage and Wild West mythos. They are also protected animals that are being mislabeled as "livestock" and are slated for/being carted off of public lands.
The latest planned herd "elimination" is in the Theodore Roosevelt National Park. The plan is looking at the horses and cattle living in the park, which park visitors travel to see, and decide on their "management"/removal. This, despite support from the state of North Dakota and the United Tribes of North Dakota. There is an open comment section on the National Parks planning: the Livestock Plan Environmental Assessment.
This is the final opportunity for the public to chime in on this situation. Remember, national parks are for everyone.
According to research done by Castle McLaughlin, some of these horses are part of bloodlines directly related to horses surrendered by Sitting Bull and other Lakota chiefs at Fort Buford, ND in 1881.
National Park officials disagree about the source of these wild horses as well as their continued park residence.
Please have a look at this website: Wild Land Wild Horses and watch the trailer they've made. The site is informative about this issue, offering advice regarding open (public) responses. They specify what is on the table and not in terms of this environmental assessment and the resolution of these horses (solutions such as sterilization, etc. for herd management). There's also a link to openly comment on the national parks assessment–comments here are needed!
There is still time to politely object to the elimination of these herds–a protected national park treasure and part of a national and tribal heritage.
The deadline for open comments is October 25, 2023 11:59 pm.
Please speak up for these horses. Allow them to continue living wild and free.
Again, people travel to this national park just to see these herds and their elimination will severe one of our living links to history.
This link will take you to the Livestock Plan Environmental Assessment where you can kindly post your objection in the open comment section.
I appreciate you reading, signing, and spreading the word.
Time is running out.